Star Plus most popular daily soap Anupama is gearing up for some intense drama and interesting twists in its latest track.
Anupamaa and Vanraj hide the news of property from the family and children.
But Kavya finds out and breaks it infront of everyone.
Bapuji is in shock. While Kavya blames Bapuji for everything. She says as he didn't pay the tax at his time so Vanraj and family is suffering now.
Kavya also tags Bapuji as tax theft. Vanraj couldn't bear this and lashes out at Kavya for misbehaving with his father.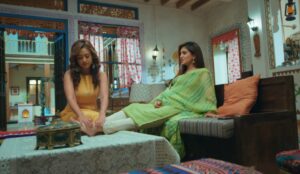 Bapuji feels guilty
Bapuji feels very low and guilty as he don't know how to pay the property tax of 20 lakhs.
Moreover Kavya advices Vanraj to leave the mess and let Anupamaa handle the property tax issues. But Vanraj denies to listen to her.
How will Vanraj and Anupamaa manage 20 lakh in one month?
The upcoming episodes of Anupama are going to be super interesting to watch.
Stay tuned for more updates.