Star Plus most popular serial Anupama is gearing up for some intense drama and interesting twists in the upcoming story.
Everyone is worried about Bapuji's health while GK apologises to everyone for hiding the truth.
Baa and Vanraj blames Anuj and Anupama for Bapuji's condition.
Anupamaa breaks down and feels guilty of not understanding Bapuji's pain behind his smile.
Anuj comforts her and says she could understand because Bapuji didn't let her understand.
Later they decides to admit Bapuji to the hospital and start his treatment but Bapuji refuses to go anywhere before Anupamaa's marriage.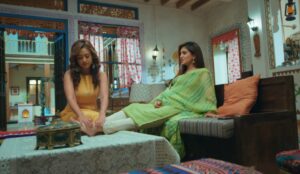 Rakhi gets emotional
Rakhi Dave also gets tensed after seeing Bapuji's condition.
She gets emotional and says she can feel Bapuji because when it comes to children, parents can happily die to see their children happy.
Rakhi says like Bapuji she can also go to any extent for her daughter.
What more drama is waiting ahead?
Stay tuned for more updates.