Star Plus most popular serial Anupama is gearing up for some intense drama and interesting twists in the upcoming story.
Anuj breaks down on the thought that Malvika is no with him.
Meanwhile Malvika also expresses her feeling that she can't bear that Anuj left her.
Anupama does every possible thing to cheer Aup.
While on the other hand Kavya thinks that as Vanraj is going yo be a rich man so it's going to be her profit if she stays with him.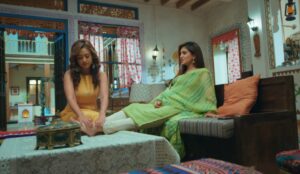 Kavya says that even if vanraj divorces her then also she eill get a bigger amount of money.
Vanraj rejoices Anuj's loss
Vanraj is happy that he is succeeding towards what he wants.
But he thinks that how can Anuj and Anupamaa stsy happy and joyful even after becoming poor.
What more drama is waiting ahead?
Stay tuned for more updates.