Star Plus most popular serial Anupama is gearing up for some intense drama and interesting twists in the upcoming story.
Baa and Vanraj pleads to Bapuji to return but he refuses. He says this house is Baa's and he can't breathe in there.
Meanwhile Baa says it ia Kavya due to whose instigation against Anupama she reacted like that.
Kavya slams at Baa says is she a 6 years child that she came into Kavya's words.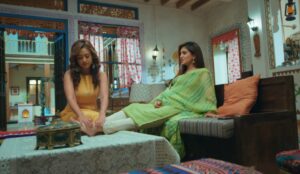 Now Vanraj also lashes out at Kavya, he says his biggest mistake in to marry her. She gets offended and walks inside.
Kavya shocks everyone
Kavya comes out and gives the property papers to Vanraj.
She announces that she is the only owner of the Shah mansion.
What more drama is waiting ahead?
Stay tuned for more updates.