Star Plus most popular serial Anupama is gearing up for some intense drama and interesting twists in the upcoming story.
Vanraj lashes out at Baa for insulting Bapuji and says he will not eat or drink anything until Bapuji returns.
He says Bapuji is like God to him and he canto leave without him.
Vanraj thanks to Anupama for taking care of Bapuji in his absence.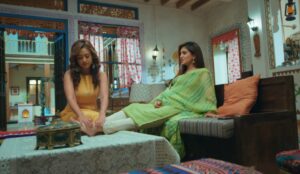 But Kavya tries to instigate Vanraj against Anupamaa but he shuts her up.
Bapuji in Shah mansion
Bapuji returns while Vanraj rushes to him and hugs him.
Vanraj pleads Bapuji to return to his house and apologizes on behalf of Baa.
But Bapuji refuses to return.
Will Vanraj and Anupamaa be able to succeed in uniting Baa and Bapuji?
Stay tuned for more updates.