Star Plus most popular serial Anupama is gearing up for some intense drama and interesting twists in the upcoming story.
Anupamaa is facing tough time in dealing with Baa's stereotypical thoughts and beliefs.
Baa is made herself clear that she won't let Anupama marry Anuj at any cost.
She asks Anupamaa to say no to Anuj and close Anuj's chapter.
Anupamaa is in dilemma as ahe again have to choose between Anuj and her family.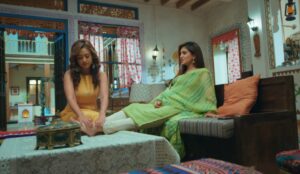 Kavya takes Anupamaa's side
Kavya tells Vanraj that Anupamaa and Anuj's marriage should happen as this would break the string between Anupamaa and Vanraj.
Vanraj says Anupamaa will never agree to marry against the family's wish. And their string will never break as she will still be his children's mother.
What more drama is waiting ahead?
Stay tuned for more updates.