Star Plus most popular serial Anupama is gearing up for some intense drama and interesting twists in the upcoming story.
Anuj has confessed his love for Anupama infront of the whole society and also announced their marriage.
But back at Shah mansion, Baa objects Anupamaa's marriage.
She says she will not let this happen at any cost.
Baa says she would have agreed if Anupamaa was only a mother but now she is going to be a gransmother so she can't marry.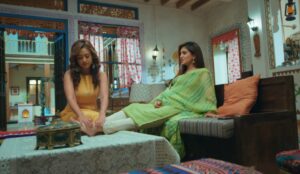 As this marriage would ruin their reputation in the society.
Rakhi taunts Anupamaa
Meanwhile Rakhi asks Anupamaa that is this her age to marry her boyfriend as she is going to be a gransmother.
Anupamaa stays silent but Bapuji supports her.
What more drama is waiting ahead?
Stay tuned for more updates.