Star Plus most popular daily soap Anupama is gearing up for some intense drama and interesting twists in its latest track.
Anupamaa learns how Dholakia tries molest Kinjal in the office.
Meanwhile Kavya recieves a job offer from Dholakia to lead the project Kinjal was leading as the project head.
Thus Kinjal informs everyone that she left the job as well as the project and warns Kavya not to join the office and work with Dholakia.
While Kavya taunts Kinjal that she is jealous that Kavya got her position so she is trying to stop her from accepting the offer.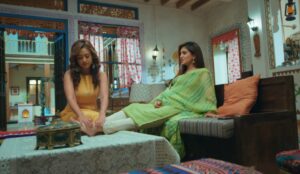 Dholakia bribes Kavya
Dholakia plays dirty games around Kinjal. He bribes Kavya to help him in ruining Kinjal's career and reputation.
Kavya, being selfish agrees to do so and shake hands with Dholakia.
How will Anupamaa save Kinjal from Dholakia?
The upcoming episodes of Anupama are going to be super interesting to watch.
Stay tuned for more updates.