Star Plus most popular serial Anupama is gearing up for some intense drama and interesting twists in the upcoming story.
Baa tries to manipulate Dolly to leave Anupamaa's side and focus on her in-laws.
But Dolly refuses and says she will stand strong for Anupamaa.
Dolly says if Baa has problem then she can curse her too like Anupama.
Baa this time thinks of call her mother and inform about Anupamaa's marriage as she can only stop it.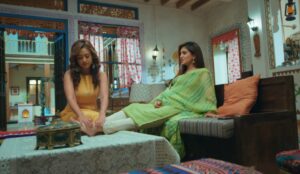 Paritosh's big decision
Meanwhile like Pakhi Paritosh also decides to join bride's side and be a part of Anupamaa's marriage.
Anupamaa's is very happy and become emotional.
Paritosh performs pre wedding rituals along with other people.
What more drama is waiting ahead?
Stay tuned for more updates.