Star Plus most popular serial Anupama is gearing up for some intense drama and interesting twists in the upcoming story.
Things are getting intense in Shah mansion due to Anupamaa's marriage.
While this time Anupama has decided to take stand for herself and reply back to Baa.
Meanwhile Baa plans to call her mother and inform about Anupamaa's marriage.
As only she can stop this marriage and fulfill Baa's wish.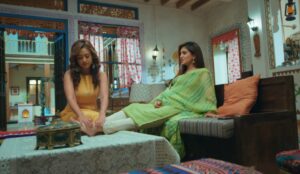 Anuj to unfold a news
Meanwhile the Shah family is about to go for the pre-wedding rituals at Anuj's house.
While GK, Devika and Malvika asks Anuj to tell the Shahs about the news.
Anuj gets nervous as he needs to tell Shahs about the thing ne didn't inform them earlier.
What more drama is waiting ahead? What are the Kapadia's talking about?
Stay tuned for more updates.