Star Plus popular daily soap Anupama is showcasing some intense drama and interesting twists in its track.
Anupamaa and Kavya both are staying under the same roof. Anupama agrees to stay in the Shah mansion just because of Baa and Bapuji hapiness.
Kavya on the other hand plans conspiracy to make life hell for Anupama and Shah family. Rakhi also instigates Kavya to do drama.
Later Kavya orders Anupamaa to make her a cup of coffee which triggers Vanraj and he fumes at her.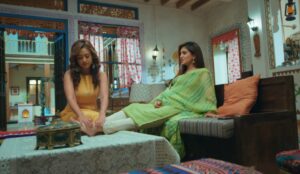 Anupamaa now decides to live in the store room. She plans to transform the store room in a comfortable bedroom.
Transformation of store room to bedroom
Pakhi, Samar, Kinjal, Toshu and Nandini are shock to hear that Anupamaa from now onwards will live in the store room.
Later everyone helps Anupamaa to transform the hell into heaven with all their love.
The upcoming episodes of Anupamaa are going to be full of twists and dramas.
Stay tuned for more updates.