Star Plus most popular serial Anupama is gearing up for some intense drama and interesting twists in the upcoming story.
Anupama tries to sort the differences between Samar and Nandini.
She want Samar to understand the story if Nandini's side too.
But Samar refuses to talk on this topic. Meanwhile Nandini blames Vanraj for doing injustice to Kavya.
While Samar enters and takes stand for Vanraj and insults Nandini.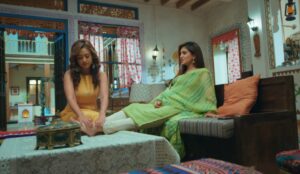 Anupamaa disappointed
Samar throws away the ring that Nandini gave him.
Meanwhile Anupamaa enters and picks the ring and ask Samar not to follow his father's footsteps of insulting a woman and not understanding her.
Anupamaa tells Vanraj that Samar is not Vanraj and Nandini is not Kavya thus this time history will not get repeated.
What more drama is waiting ahead?
Stya tuned for more updates.