Star Plus most popular serial Anupama is gearing up for some intense drama and interesting twists in the upcoming story.
Anupama and Anuj works together to make their tiffins for office.
Meanwhile Anuj tells that he will pack it for everyone.
And Anuj finds a heart shaped paratha for him. Anuj blushes.
While at the office Anuj stares at the paratha when Malvika snatches it from him.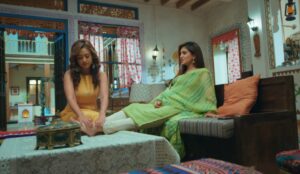 Anupamaa becomes essential for Kapadias
Anuj shares the paratha with Malvika and both of them discuss that how Anupamaa has become essential in their lives.
Malvika says she has gotten used to Anupamaa so can not imagine a day without her.
What more drama is waiting ahead?
Stay tuned for more updates.