Star Plus most popular serial Anupama is gearing up for some intense drama and interesting twists in the upcoming story.
Anupamaa and Vanraj returns from Mumbai and is shocked to see how Rakhi Dave is harrassing their family.
Rakhi Dave is in Shah mansion to get ger money back.
She is all set to put her nameplate on the door but Anupamaa gives a befitting reply.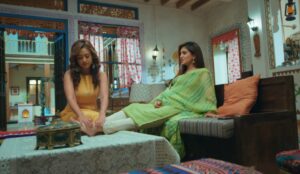 Anupamaa's confident side shatters Rakhi Dave.
Anupamaa pays off their debt
Anupamaa throws a cheque of 20 lakhs in Rakhi Dave's face.
She says neither Kinjal will meet Rakhi nor vice versa from today onwards.
The upcoming episodes of Anupama are going to be super interesting to watch.
Stay tuned for more updates.