Star Plus popular daily soap Anupama is showcasing some intense drama and interesting twists in its latest track.
Paritosh is extremely ashamed by seeing his parents distributing pamphlets on the streets. Thus insults them under Rakhi Dave's influence.
Rakhi along with Kavya questions on Anupamaa character for being friends with her ex husband even after divorce.
unable to bear this Anupamaa adapts Kavya's attitude. She asks Kavya that if she is having problem with her living in Shah mansion and share cafe with Vanraj then she can leave.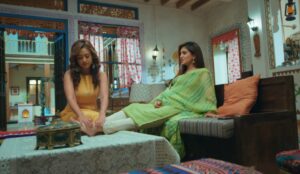 Anupamaa asks Kavya to leave Shah mansion and empty the cafe by the next morning.
Kavya regrets on her deeds
Kavya is shocked and apologizes to Anupamaa and asks her not to throw them out as they don't have any job or a place to stay.
What more drama is waiting ahead?
The upcoming episodes of Anupama are going to be super interesting to watch.
Stay tuned for more updates.