Star Plus most popular serial Anupama is gearing up for some intense drama and interesting twists in the upcoming story.
Anuj and Anupamaa wins the best couple trophy in the competition.
Samar, Kinjal, Nandini, and Pakhi are very happy for Anupamaa and Anuj's victory.
But Baa fumes in anger as her reputation was at stake.
Finally Baa bursts out at both Anuj and Anupamaa. Devika snaps out to support her friends.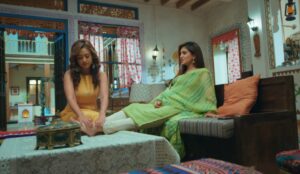 Anupamaa's reply
Anupamaa says she would break the social stereotypes and will continue being friends with Anuj.
She says she will not bear Anuj's insult anymore. She asks Anuj to burn the Ravana to put an end on the negativity.
How will Anupama prove her and Anuj's friendship?
Stay tuned for more updates.