Star Plus most popular serial Anupama is gearing up for some intense drama and interesting twists in the upcoming story.
Anupamaa is extremely excited for her wedding while her children are working hard for the same.
Anupamaa gets emotional and ask her children to understand her after the wedding as then she will be getting ties to new relationships.
Everyone promises to understand her and support her in her new journey of life.
Meanwhile Kavya tells Vanraj to be a part of the wedding wholeheartedly just to pay of his debt.
She says that earlier Anupama didn't sent them to jail instead got married so it is his chance to pay off his debt.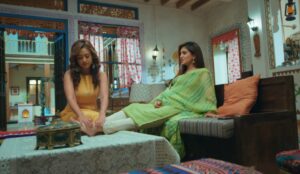 Kavya says she has no reason to be happy in her life thus is getting connection from Anupamaa's happiness for herself.
Malvika leaves
Meanwhile Malvika leaves for US. Anuj says he will not get married is Mukku is not present.
But Malvika says if he postpones the marriage then she will never return to his life and show him her face.
What more drama is waiting ahead?
Stay tuned for more updates.