Star Plus most popular serial Anupama is gearing up for some intense drama and interesting twists in the upcoming story.
Vanraj manipulated Malvika and instigate her against Anupama and Anuj.
Malvika comes into Vanraj's words and thinks that Vanraj is the main hero.
Malvika tells Anuj that he had always snatched away her happiness but this time she won't listen to him.
Anupamaa feels that she came between Anuj and Malvika thus takes a decision.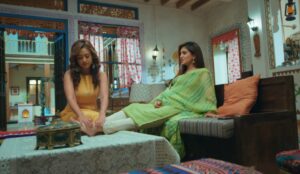 Anupamaa bids Anuj goodbye
After all this Anupamaa decides to leave Anuj's house as well as the business.
Anupamaa backs off from the partnership. She says she is always with Anuj but it is very necessary now to break the partnership.
What more drama is waiting ahead?
Stay tuned for more updates.