Star Plus most popular serial Anupama is gearing up for some intense drama and interesting twists in the upcoming story.
Anupama and Anuj are both very excited as this is their forst holi.
Vanraj tries to ruin in but fails.
Later the couple plays holi like never before.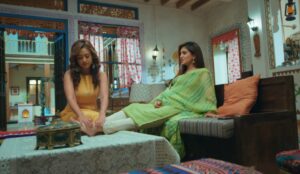 Anuj turns SRK to Anupamaa and both of them dances together.
Paritosh's realisation
Later Paritosh apologies to Kinjal for his harsh words about their child.
Kinjal rufuses to forgive but gives a second chance.
What more drama is waiting ahead?
Stay tuned for more updates.