Star Plus most popular serial Anupama is gearing up for some intense drama and interesting twists in the upcoming story.
Anupamaa takes Bapuji home after all the drama at the dance academy.
But Anupamaa breaks down seeing Bapuji in that condition. Bapuji lost his self esteem.
Meanwhile mamaji leave Shah mansion and curses Baa that she will never be happy, everyone will leave her one by one.
Baa breaks down. Kavya tries to control Baa. She says before Vanraj arrives they need to put back things together and get Bapuji back.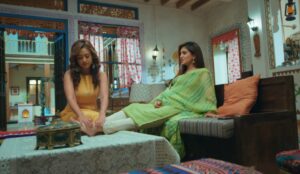 Anuj and GK helps Anupamaa
Anupamaa along with Anuj and GK takes Bapuji for a walk to refresh his mind and cheer him up.
Anupama asks Bapuji to do the laughing exercise but Bapuji says he couldn't laugh as Baa accuses are not letting him to laugh.
Will Anupamaa be able to bring Bapuji to his old form?
Stay tuned for more updates