Star Plus trending show Yeh hai chahatein will be on air with lots of dramas and tregedy.
At Rudra's party Preesha accidentally know about Kabir's lusty intention.
Kabir is being failed in each of his plans, he knows he had to so something.
Hence Kabir makes a deal with Ahana to marry him so that they both can get all the Khurrana's property from Preesha.
As per Mr.Balraj khurrana's will, Preesha being Saransh's mother, gets all the property because Saransh is still a minor.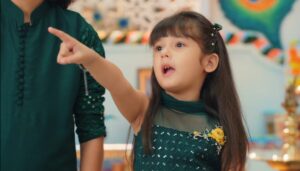 Ahana as being cruel natured finds this deal intresting and agrees with Kabir.
Kabir and Ahana's confession
At Rudra's party Ahana and Kabir confess love for each other in front of Rudra.
Ahana says she's willing to marry Kabir as she loves him so much.
This confession makes Preesha puzzled as she knows how much Ahana hates Kabir.
What happens next??
To know stay tuned with www.flixnary.com