Star Plus popular daily soap Anupamaa is showcasing some intense drama and interesting twists in its latest track.
Kavya is finally divorced from Aniruddh although he did not want to get separated. Aniruddh wanted a to give their relationship a second chance.
Kavya is on cloud nine as she is finally going to marry Vanraj. She invites Anupamaa for her marriage.
Anupamaa is very happy for Kavya. With Advait, Kavya make all the arrangements.
Whereas Shah family has decided not to attend the wedding ceremony but Anupamaa convinced them.
But Vanraj is in dilemma. He do not want to leave Anupama alone after knowing about her Cancer.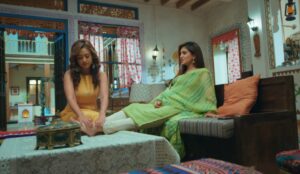 Vanraj shocking revelation
Vanraj meets Anupama and tells her that he no more wants to marry Kavya. Anupama is stunned.
Vanraj cheated on Anupama, hurt his family and children, got divorced to Anupama just to marry Kavya now he is even betraying her.
Vanraj in mind thinks of running away from the wedding.
Meanwhile Rakhi Dave makes an entry to make the track more spicier.
How will Kavya react to Vanraj's act?
The upcoming episodes of Anupamaa are going to be super interesting to watch.
Stay tuned for more updates.