Star Plus popular daily soap Anupamaa is serving it's audience with high voltage intense drama and interesting twists in its latest track.
Things are getting complicated in Anupamaa. Vanraj is still in dilemma. He no more wants to marry Kavya.
Vanraj wants tell Anupama everything but Anupama refuses to listen to Vanraj. Kavya is very excited, she arranges everything.
To avoid unwanted drama Anupamaa leaves the resort to meet a doctor with Advait.
Kavya gets ready in the bride attire and waits for Vanraj to arrive. But Vanraj dies not come, he runs away from his marriage.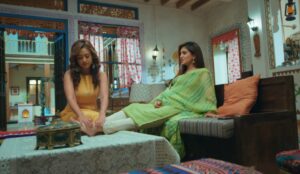 Shah family in danger
When Kavya comes to know that Vanraj has escaped, she goes mad. Kavya calls Anupama and says that she has asked Vanraj to run away.
Kavya threatens Anupamaa to return to the resort or else she will file a FIR against Vanraj, Shah family and Anupama.
What twist is wait ahead for the audience?
The upcoming episodes of Anupama are going to be full of twists and drama.
Stay tuned for more updates.