Star Plus most popular serial Anupama is gearing up for some intense drama and interesting twists in the upcoming story.
Anupj and GK invites Shah family to celebrate the Ganesh Chaturthi with them.
Anupamaa and Bapuji are determined that they will go but Vanraj creates scenes but later agrees to go.
While Baa wants to do the puja in the cafe also.
Everyone goes to Anuj's house and enjoy very much but Vanraj couldn't digest Anupamaa and Anuj's friendship.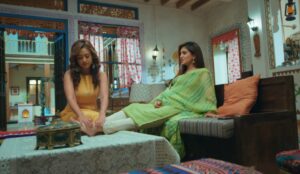 Thus Vanraj asks Anuj for a claw fight to prove who is more powerful but unfortunately Anuj loses to Vanraj.
Vanraj eleminates Anupamaa's dishes
When Anupamaa visits the cafe, Vanraj says her to take care of her 5 star hotel not his cafe.
And says he is removing all Anupamaa's dishes from his manu. Though it didn't affect Anupamaa much.
The upcoming episodes of Anupama are going to be super interesting to watch.
Stay tuned for more updates.