Star Plus most popular serial Anupama is gearing up for some intense drama and interesting twists in the upcoming story.
Kavya seeks help from Anupama as she wants to go back to her old form.
Kavya asks Anupamaa to give her a job in Anuj's company.
Anupamaa agrees and hire Kavya for their project.
But when Vanraj comes to know about it he gets pissed off and thinks that Anupamaa did this to keep him away from Malvika.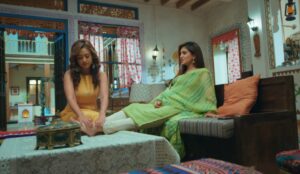 Vanraj's new plan
Later Vanraj tells Malvika that instead of Ahmedabad, they should set up their restaurant in Mumbai.
Malvika agrees but Anupamaa objects.
Will Vanraj and Malvika relocate to Mumbai?
Stay tuned for more updates.