Star Plus most popular serial Anupama is showcasing some intense drama and interesting twists in the upcoming story.
Vanraj witness Anuj and Anupamaa at the bar and gets jealous.
Vanraj confronts Anupamaa about her and Anuj's friendship.
Anupamaa says she can do anything she wants who is he to question her.
She adds that even if she and Anuj have some chemistry why is it affecting him.
Anupamaa's befitting reply to Vanraj
Vanraj says he is jealous of Anuj. He can't see Anupamaa with anyone else, it affects him.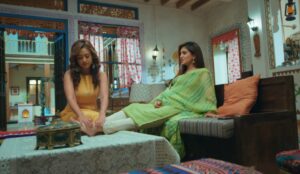 Vanraj says though they are divorced but he couldn't get over her, he don't have the similar bond with Kavya
Anupamaa says that its Vanraj's ego which doesn't let him fit with anyone else.
The upcoming episodes of Anupama are going to be super interesting to watch.
Stay tuned for more updates.