Star Plus most popular daily soap Anupama is gearing up for some intense drama and interesting twists in its latest track.
Anupamaa and Rakhi Dave's secret deal finally comes into light.
Rakhi spills everything to Shahs to attack the ego of Vanraj.
Vanraj lashes out at Anupamaa for taking such a stupid decision and giving her share in Shah mansion to Rakhi Dave.
Bapuji says he has given permission to Anupamaa to take such a big step. Still Vanraj lashes out at Anupamaa and accuse her for making him homeless.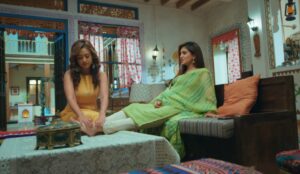 Rakhi Dave, the new owner of Shah mansion
Rakhi throws Anupama's nameplate and put her one on the door.
She takes oath to destroy Shah family for snatching her daughter from her.
The upcoming episodes of Anupama are going to be super interesting to watch.
Stay tuned for more updates.