Star Plus most popular serial Anupama is gearing up for some intense drama and interesting twists in the upcoming story.
Paritosh informs Shahs that Anuj has transferred all the business and property to Malvika's name.
Kavya gets tensed as this would risk her job.
While Vanraj imagines himself as the owner of Kapadia empire as fooling Malvika is not a big deal for him.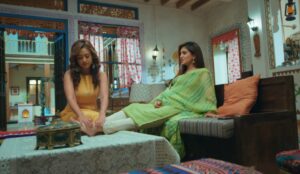 While Anupama makes Malvika understand Anuj's value in Mukku's life.
Vanraj taunts Anuj
Vanraj tells Anuj that now when he is poor so if he want any loan then he and Malvika will always provide him with one.
Anuj chose to keep quiet as Malvika is all that matters to him.
What more drama is waiting ahead?
Stay tuned for more updates.