Star Plus most popular serial Anupama is showcasing some intense drama and interesting twists in the upcoming story.
Anupamaa and Anuj finally goes for the business meeting in Mumbai.
Whereas Vanraj tries to understand that why is he getting jealous of Anuj. He never loved Anupamaa now he loves his wife Kavya.
The why is he so insecure about Anupamaa. Kavya also gets pisses off with Vanraj's insecurities towards Anupamaa.
Now Kavya questions Vanraj about it as she cannot bear that her husband is getting insecure for his ex wife.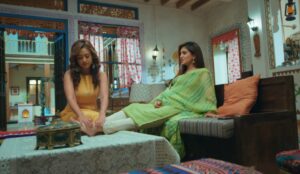 Kavya asks that why is he still insecure about Anupamaa even after their divorce.
Anuj and Anupamaa enjoy their trip
Meanwhile Anuj and Anupamaa enjoy their business trip to full extent.
Anupamaa is all set to cherish all the moments that she lives.
The upcoming episodes of Anupama are going to be super interesting to watch.
Stay tuned for more updates.