Star Plus most popular serial Anupama is gearing up for some intense drama and interesting twists in the upcoming story.
Anuj is eagerly waiting for Anupamaa's answer. While Anupama wants to say it infront of the Shah family.
Thus she gathers everyone to tell that it's a yes to Anuj's proposal but before that Kinjal faints and Anupamaa goes after her.
Anuj tells GK that he saw a yes in Anupamaa's eyes and that he is super happy.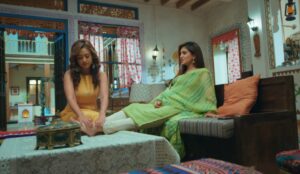 GK gets emotional on Anuj's marriage as finally Anuj is getting what he waited for past 26 years.
Malvika takes a break
Meanwhile Malvika again leaves. She says Anuj that she wants a break.
Malvika promises Anuj that she will return soon but need to leave all these this for sometime for her peace.
Anuj tries to stop Malvika but she refuses to listen.
What more drama is waiting ahead?
Stay tuned for more updates.