Star Plus most popular serial Anupama is gearing up for some intense drama and interesting twists in the upcoming story.
Bapuji's health is getting worst by each passing day.
Thus he calls GK and tells him everything about his health condition.
GK takes him to the best doctor in the town and helps Bapuji financially as a friend.
Byt the doctor says Bapuji is not okay, he immediately needs a heart operation or anything might happen.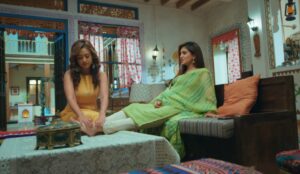 Bapuji chooses Anupama 's happiness over his health
Bapuji asks the doctor to delay the operation by ten days and his daughter is getting married.
But the doctor doesn't give any guarantee, he say anything worst might happen to him in this 10 days.
GK also insists to do the operation but Bapuji denies.
What more drama is waiting ahead?
Stay tuned for more updates.