Star Plus most popular serial Anupama is gearing up for some intense drama and interesting twists in the upcoming story.
Bapuji, Samar and Anuj wants to celebrate Anupamaa's birthday in a grand way.
They want to make it memorable for her as before this she never celebrated her birthday.
Meanwhile Vanraj, Paritosh, Kavya and Baa dislikes the idea of Anupama and Anuj celebrating her birthday in Shah mansion.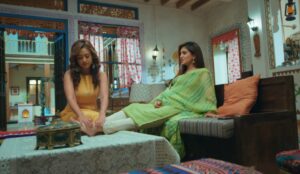 But Bapuji makes it clear that if someone is not okay with it then they can of course not attend the party.
Surprise for Anuj
Bapuji tells Anupamaa to accept Anuj's proposal on thid auspicious day.
Thus Anuj is going to get the return gift from Anupamaa.
What more drama is waiting ahead?
Stay tuned for more updates.