Star Plus most popular serial Anupama is gearing up for some intense drama and interesting twists in the upcoming story.
Anupamaa goes against Baa and Vanraj and accepts Anuj Kapadia's partnership offer.
Vanraj is furious and lashes out at Anupamaa for going against his wish.
But Bapuji encourages Anupamaa on her first day at work and feeds her with curd.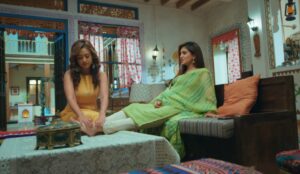 Bapuji gives Anupamaa the car keys and asks her to take it to her work.
Anuj accepts Anupamaa's condition
Anupamaa puts a condition infront of Anuj that is to remain as friends.
Anuj happily accepts Anupamaa's condition and welcomes her to the company.
The upcoming episodes of Anupama are going to be super interesting to watch.
Tay tuned for more updates.