Star Plus most popular daily soap Anupama is gearing up for some intense drama and interesting twists in its latest track.
Anupamaa gets scammed and now the Shah's have to pay 40 lakhs.
Anupamaa gets panik attack. While Anupamaa leaves Shah Mansion to find a way out.
She goes to Rakhi Dave and seeks for help.
Rakhi agrees to pay 40 lakhs but puts forth a condition.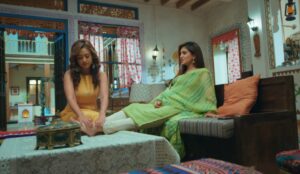 Kinjal-Anupama's relationship detoriates
Rakhi asks Anupamaa that in return of 40 lakhs she have to torture Kinjal and compell her to hate her.
and then kick her out of the Shah mansion so that Paritosh and Kinjal can stay in the penthouse.
Will Anupamaa accept the condition?
The upcoming episodes of Anupama are going to be super interesting to watch.
Stay tuned for more updates.