Star Plus most popular serial Anupama is gearing up for some intense drama and interesting twists in the upcoming story.
Kavya tries to impress Vanraj by act good with the family but doesn't work.
Vanraj calls Baa and tells her clearly that he want to focus on rebuilding his career so warns Baa not to drag him in the arguments.
Meanwhile Anupamaa cannot stop thinking about Anuj. She daydreams about Anuj constantly.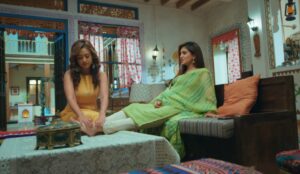 Later both of them go on a casual date.
Anuj-Anupamaa's dater cancelled
Pakhi calls Anupama and informs her that she needs to com to her school for the parents teachers meeting.
Anuj tells Anupamaa that the meeting is more important that the milkshake thus offers to drop her to the school.
Anupamaa is amazed by Anuj's carefulness.
Stay tuned for more updates.