Star Plus most popular serial Anupama is showcasing some intense drama and interesting twists in the upcoming story.
Anuj Kapadia accepts Anupama's business proposal and offers her a partnership of one of his 5star hotel and restaurant.
This hurts Vanraj's male ego. He can not see Anupamaa above him thus tries to pull Anupamaa down.
Vanraj taunts Anupamaa saying as Anuj had a crush on her so he approved her proposal. Meanwhile Baa, Kavya and Paritosh also does the same.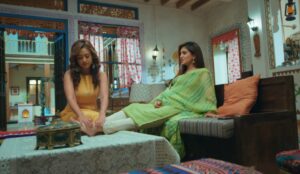 Baa strictly asks Anupamaa to reject the offer. Meanwhile Kinjal and Samar as usual stood for Anupamaa. They gave befitting reply to Vanraj and Kavya.
Anupamaa's step towards the success
Anupamaa without listening to anyone take out a pen from Vanraj's pocket and signs the partnership contract infront of everyone giving Vanraj a befitting reply.
The upcoming episodes of Anupama are going to be super interesting to watch.
Stay tuned for more updates.