Star Plus most popular serial Anupama is gearing up for some intense drama and interesting twists in the upcoming story.
Vanraj and Baa welcomes Anupama with their back full of taunts.
Anupamaa gives befitting reply. She tells that she is no more the Shah's daughter-in-law, so they don't have any rights on her.
She says Vanraj only tells big words but can't do anything.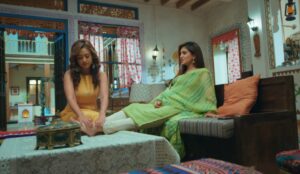 Thus Anupamaa asks Vanraj to defeat Anuj in business instead of shouting out loud.
Anupamaa against Pakhi
Pakhi tells that Anupamaa has become an embarrassment for her.
Anupamaa says if her happiness is embarrassment for them then the Shahs are embarrassment for her.
What more drama is waiting ahead?
Stay tuned for more updates.