Star Plus most popular serial Anupama is gearing up for some intense drama and interesting twists in the upcoming story.
Anupamaa is shocked when Bapuji asks to accept Anuj's love and let her enter her heart.
Anupama tries to understand Bapuji's perspective and Bapuji requests her to go e Anuj a chance.
Bapuji says finally God has decided to return all the love from the past through Anuj.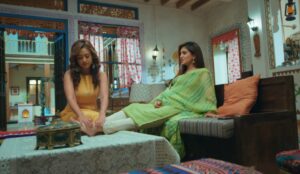 For the first time Anupamaa sees Anuj from a different perspective and tries to understand him
Anupamaa's new feelings
Anupamaa is still shocked at the fact that Anuj love him for the past 26 years without any expectations.
She melts slowly as Anuj is such a gentleman and a person with good heart.
Is Anupamaa's feelings changing towards Anuj?
Stay tuned for more updates