Star Plus most popular serial Anupama is gearing up for some intense drama and interesting twists in the upcoming story.
Anuj takes Anupama to a jewellery shop in the midnight and asks her to choose her engagement ring.
Anupamaa gets emotional as she never got a chance to choose before.
Then she selects a cheap diamond ring and gets overwhelmed with Anuj's love and respect for her.
Meanwhile at Shah mansion everyone get super excited after seeing Anupamaa's ring and say that she is very lucky to have a priceless diamond, Anuj Kapadia.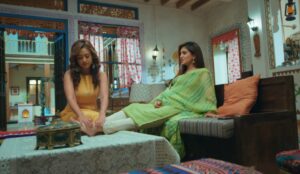 Baa's masterplan
Baa and Vanraj are not happy with Anupamaa's engagement.
Thus Baa calls her mother to come over and end this marriage drama forever
What more drama is waiting ahead? Will Baa be able to stop the marriage?
Stay tuned for more updates.