Star Plus most popular serial Anupama is gearing up for some intense drama and interesting twists in the upcoming story.
Anuj helps Anupamaa in finding a perfect house for her.
Anuj gifts Anupamaa a keychain with her name on it and also write Anupamaa's name on the entrance.
Devika also comes to get involved in Anupamaa's happiness and sends some quality time with her friends.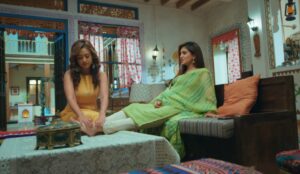 Anuj is very happy to see Anupamaa happy as this is what he always wants that Anupamaa is happy.
Anuj's confession
Anuj confesses his 26 years old love for Anupamaa to Shah on being provoked by Vanraj.
Anupamaa heards the most unexpected worda from Anuj.
Will Anupama accept Anuj's feelings?
Stay tuned for more updates.