Star Plus most popular serial Anupama is gearing up for some intense drama and interesting twists in the upcoming story.
Anupama is very excited for the valentine's day as she decided to confess her love to Anuj.
Anupamaa plans to cook Anuj's favourite dishes. Meanwhile Baa calls Anupamaa.
She lashes out at Anupamaa for spending a whole night with Anuj under the same roof with any relationship.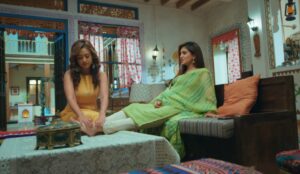 Anuj hears everything and feels guilty for creating troubles in Anupamaa's life.
New address for Anuj
Meanwhile Anupamaa surprises Anuj with a new address.
Anupamaa takes the opposite house for Anuj on rent. As living in different house nearby won't creat any chaos in the society
What more drama is waiting ahead?
Stay tuned for more updates. nu