Star Plus most popular serial Anupama is gearing up for some intense drama and interesting twists in the upcoming story.
Anuj goes to market and brings two bags of vegetables.
Anupamaa gets stunned at Anuj's shopping skills and laughs.
Later Anuj proposes Anupama with a cauliflower.
He goes down on knees and confesses his love for her again.
Kinjal in trouble
Meanwhile things aren't working out between Kinjal and Paritosh.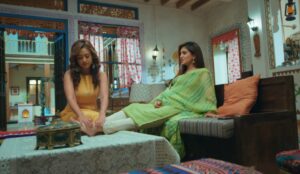 Kinjal has something very important to reveal but Paritosh does have the time to listen.
Thus Bapuji tries to solve out Kinjal's problem but Kinjal refuses to share says that she can only share with Anupamaa.
How will Anupamaa put thing into places?
Stay tuned for more updates..